Alcohol Awareness Week
Date: Tuesday 17 November 2020
Author: Katy Elsdon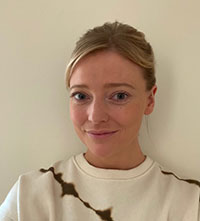 Here at Wandsworth and Richmond Community Drug and Alcohol Service we are keen to make a special effort this year to raise awareness for Alcohol Awareness Week (Monday 16 to Sunday 22 November).
We have seen a significant increase in the number of alcohol referrals to our service during the COVID-19 pandemic as well as service users disclosing an increase in their alcohol use to deal with the anxiety and stress of our current uncertain circumstances. One in five (19%) who took part in a recent alcohol survey report an increase in their drinking during lockdown.
Our service has seen some changes to how we provide treatment in recent times however we remain open and keen to work alongside individuals in need of support with their drug and alcohol use. 
Alcohol awareness week is a public health campaign to get people thinking about alcohol use in the UK- this is an opportunity to think and talk openly about alcohol and its effects on our own lives and those around us. 
Thinking openly about alcohol in this way encourages us to think of the harms associated to sustained use, this affecting millions of people's lives every day.
Data from Alcohol Change UK show that more than 20 people each day die because of the harm caused by alcohol with 600,000 dependent drinkers in the UK. This data also found that less than one in five of those individuals were currently in treatment.
Alcohol Awareness Week 2020 will take place from Monday 16 to Sunday 22 November, with the theme of 2020 being Alcohol and Mental Health. We are aware here at WRCDAS that this year has shown extraordinary change and uncertainty and we are keen to offer support to those who have used alcohol to cope when feeling low, anxious, or worried. 
We also hope that we can use this as an opportunity to highlight the more serious mental health problems associated with heavy drinking. One in four people in the UK experience a mental health problem each year and many are often unsure about the link between alcohol and poor mental health.
Our team is made up of a range of specialist staff who work closely with our service users to promote their health and wellbeing. We aim to work with individuals 'where they are at' rather than where they/society think 'they should be' focusing on how harms can be minimised in their lives. 
We appreciate that isolation has been a major challenge for our service users during lockdown which can exacerbate the effects of their alcohol use. 
We continue to operate from our core sites and have adapted our clinics, groups, and wider recovery resources to facilitate safely within our current climate. 
We have worked collaboratively with services and clients to be creative and innovative about ways and means people can access our service and wider recovery and have had some great feedback and treatment experiences!
We aim to provide a sense of community, hope and support for the people we work both now and going forward. 
So for this Alcohol Awareness Week we want to support one another to:
Raise awareness of the links between alcohol and mental health
Provide clear information and support for individuals keen to make changes to their drinking pattern
Signpost to help and wider recovery which continues to run in our local community
Challenge the shame and stigma around alcohol use and mental health and encouraging people to feel able to speak openly about this
To find out more contact Wandsworth and Richmond Community Drug and Alcohol Service:
Telephone: 020 3228 3020
Address:  RCDAS- Unit 2 Ilex House, 94 Holly Rd, TW1 4HF  
Additional resources
You can use the Council's DrinkChecker website to help set goals to drink less, see how much you can save in money and calories by reducing your drinking, and find information about local support services. 
You can get free, confidential support with alcohol, drugs or mental health from We are with you – a webchat service where you can get support and advice. 
If you are feeling anxious, low or stressed please contact the Richmond Wellbeing Service for ways to improve your wellbeing. You can call them on 020 8548 5550 from Monday to Friday. 
If there is a young person in your life who might need support, the Young People's Substance Misuse Service aims to provide specialist substance misuse treatment to young people aged 13 to 19 years and their families. You can contact the service by emailing smsreferrals@achievingforchildren.org.uk or calling 020 8547 6920. 
For more information on alcohol and mental health visit Alcohol Change.