This month's Lit Fest 2020 moves online
Date: Tuesday 3 November 2020
Author: Cllr John Coombs, Lead Member for Culture for Richmond Council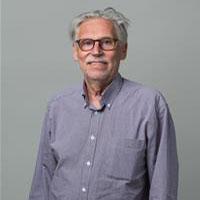 It all looked to be fine until about 7pm on Saturday. I had written about the Richmond Lit Fest 2020 before the deadline and I was feeling pleased with myself, until I realised I would have to begin again in light of the new Government instructions on what to do because of coronavirus. 
The Festival begins this Friday (6 November 2020), a day after the new lockdown restrictions begin. The Richmond Lit Fest team had hoped to bring you live events and the magic of face to face storytelling, however this is sadly no longer possible.
But luckily for the thousands of lit-lovers in our borough, the written and spoken word can still be celebrated from the comfort of your home. A digital programme is already in place for shielding residents who would not be able to attend events anyway and it is hoped that all live events will now move online too.
With not much on this November, perhaps this is an opportunity for people who would not typically engage with the borough's Literature Festival to try something new and learn something new by attending one of the online events. A reminder of some of the programme's highlights is below:
Writer and cultural critic Phil Harrison on The Age of Static – how television explains modern Britain, for example what did Jamie's School Dinners tell us about classic politics?
Kaiya Stone on her book Everything is Going to be K.O. – a humorous and witty account of her experience of dyslexia and dyspraxia
A conversation with Kate Fall, the Deputy Chief of Staff for David Cameron from 2010-2016 and author of The Gatekeeper
An online event with Booker-Prize winning author Ben Okri
The children, young people and families programme began on Sunday 1 November with a free storytelling session at Orleans House Gallery. Its events will also move online. 
If you have booked tickets for live events, the team will be in touch with you shortly with an update on your particular event. For further information, visit Richmond Literature. Prices for events hosted online will be reduced.
Bring on #RichLitFest2020!