Celebrating Christmas differently and safely
Date: 15 December 2020
Author: Cllr Gareth Roberts
Title: Leader of the Council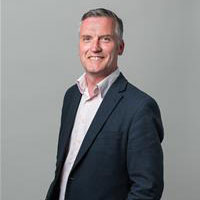 This week as we descend into the full festivities of the Christmas period, the Government has announced that from today, London will be bumped up to Tier 3. This move comes following the surge in cases across the capital since the lifting of previous restricts at the beginning of December. While Richmond upon Thames has done well to slow the spread within the borough, unfortunately overall case numbers are still on the rise.
As we continue to see further restrictions introduced across Europe in the run up to Christmas, it is now more important than ever that we make one final effort before the holidays begin to help to reduce the spread of the virus. The quick move into Tier 3 might have come as a surprise for many so close to Christmas but the rising cases were of adequate cause for concern as we approach the period when Christmas bubbles will be allowed to form temporarily. Particularly in Richmond, where we have seen many of our positive cases coming from households, rather than major outbreaks in particular settings or venues.
Richmond upon Thames residents have already given so much to keep one another safe and helping to slow the spread of the virus across our borough. As we move into the thick of the festive period it is vitally important that we continue to respect the new rules in order to keep ourselves and our loved ones safe. These new rules include a ban on the indoor mixing of households.
As we approach Christmas week and as we all make final preparations for a Christmas with a difference this year, it is vitally important that we continue to remain vigilant in order to protect ourselves and our loved ones over Christmas.
From 23 December until 27 December there will be some relaxing of restrictions for family and friends to ensure that we can all celebrate Christmas with our loved ones. However, it is of vital importance that we do not let our guard down over these days.
We all need to consider very carefully what we might do when restrictions are relaxed for five days over Christmas because all of the scientific advice being given to the Government is indicating that that five days relaxation is almost certainly going to lead to an increase in case rates. So please don't use it as an opportunity to go wild. COVID-19 will not be going away at Christmas and almost certainly some of you reading this, will unfortunately get it.
In a year when everything has been so different, Christmas and the holiday festivities can serve as a reminder of the better times with friends and family that will come again. It is important that while we enjoy this Christmas with a difference while not losing slight of the bigger picture in ensure that we continue to protect those closest to us. Wishing you and yours a safe and Happy Christmas.
You can find full details on Tier 3 and the restrictions that are now in place on GOV.UK.
More information on making a Christmas support bubble with friends and family.