VE Day 75 Anniversary<br><br>
Date: Tuesday 10 March 2020
Author: Councillor Michael Butlin
Title: Armed Forces Champion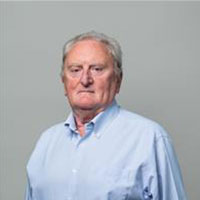 The 8 May 1945 marked the end of the fighting in Europe and the end of the Nazi government.
In Britain people took to the streets to commemorate the guns falling silent in Europe. People mourned for their loved ones, celebrated peace and hoped for a brighter future – not forgetting those around the world that were still in conflict.
This year marks the 75th anniversary and provides us with an opportunity to reflect on sacrifice, courage and determination. To justly commemorate the occasion, the early May Bank Holiday has been moved to Friday 8 May so that we can remember the sacrifices made at home and abroad with our communities.
We have issued a rallying call for communities across the borough to hold their own street parties, reminiscent of what happened in 1945. We hope that every street will take this opportunity to come together and decide how best to enjoy the VE Day and the weekend following. We have waived the cost of closing roads on Friday 8, Saturday 9 and Sunday 10 May meaning residents will only have to pay for the cost of hiring road closed signage.
There is therefore no need to spend much to join in - remember May 1945 rationing meant making do; vegetables grown in your allotments, possibly the odd rabbit from the parks and corn beef. Instead, put effort into raising money for local charity The Poppy Factory. The charity supports veterans with physical and mental health conditions into employment and is an extremely worthy cause.
Getting about on the long weekend, why not do as everyone did 75 years ago when rationing prevented private motoring: walk, scooter, cycle or bus. Enjoy the cleaner air across the borough!
Do take this opportunity to enjoy your street and your borough. Get the children involved, ask your older residents about their childhoods, and make your Street Party a memorable occasion for everyone!