Holocaust Memorial Day 2021
Date: Tuesday 26 January 2021
Author: Cllr Jo Humphreys
Title: Jewish Ward Councillor for Whitton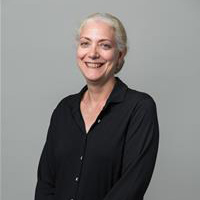 Holocaust Memorial Day (HMD), which takes place annually on January 27, is a day of remembrance for the six million Jews murdered during the Holocaust, alongside the millions of other people killed under Nazi Persecution and in subsequent genocides in Cambodia, Rwanda, Bosnia and Darfur.
The theme for HMD 2021 is 'Be the light in the darkness', where we recognise that despite the depth's humanity can sink to, there are always individuals and communities who resist that darkness to 'be the light'.
During the last year our world has been overwhelmed with events beyond our control, which has left many feeling despairing, helpless, and insignificant. However, these unprecedented times has also shown the very best of us with so many people going above and beyond to become the light in darkness.
Marking Holocaust Memorial Day in 2021 was always going to be difficult due to COVID-19 restrictions, but it was vital that we did mark the day. Increasing levels of denial, division and misinformation in today's world mean we must remain vigilant against hatred and identity-based hostility.
The Council this year is marking Holocaust Memorial Day by displaying a series of banners and posters in numerous locations across the borough. Among the moving biographies and photographs, we have showcased a story with an incredible local connection, which was unearthed by pupils at Hampton School.
In order to flee the horrors of Nazi Germany, Rolf Metzger, was sent by his parents, aged just 10, on the Kindertransport from Germany to England. Rolf arrived in Twickenham where he lived at 52 Lebanon Park with nine other Jewish boys also fleeing Nazi persecution.
The Kindertransport was the most extraordinary rescue of children that took place during the nine months prior to the outbreak of the Second World War. As a mother of two young children, I can only imagine how difficult it must have been for parents to make the unbearably brave decision to send their children away in order to get them to safety, knowing that they might never see them again.
Be the Light in the Darkness is exactly what 52 Lebanon Park was for these children, and the humanity and kindness of those who worked so hard to bring the children here, is a shining example to us all of how we must try to help others every day.
"We will continue to do our bit for as long as we can, secure in the knowledge that others will continue to light a candle long after us." - Gena Turgel MBE, survivor of the Holocaust (1923-2018)