Leader of the Council's end of year message
Date: 21 December 2021
Author: Cllr Gareth Roberts
Title: Leader of the Council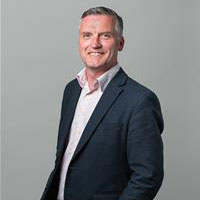 As we face another festive period where uncertainty as to what the coming weeks will bring casts a shadow over proceedings, it is only natural that our thoughts should turn to those closest to us; those still with us, and perhaps more poignantly, those we have lost. 
But I hope you will find time to think of those for whom Christmas will be much like any other day; in particular those front-line workers who will leave their homes, and their families, to ensure that the services upon which we all rely continue to function. 
As happens every year, many council staff, and those of our contractors, will be working hard to deliver services for borough residents. Our bin crews will be working hard, often on double shifts, to ensure that sheer mass of waste and recycling that is always generated at Christmas is dealt with. Our parks and street cleaning teams will be out and about keeping the borough tidy. Our adult and children's social care teams will, once again, be offering round the clock support to those residents who need help the most.  As temperatures fall, our gritter teams may well be deployed to keep our roads safe. Those council staff, and our public health team, who have done so much over the last two years to co-ordinate our COVID response will be responding to the new challenges presented by the latest surge of the Omicron variant. And, of course, our emergency response teams will be on stand-by to deal with any unexpected problems. 
And in addition to our council teams there are far greater numbers working in our health service, on public transport, in retail, in our hospitality sectors, in our police and fire services, in freight and distribution services, in our church and faith communities, in our charitable sector and in many more sectors too numerous to mention. 
So please, if you can, do spare a thought for those for whom Christmas may not necessarily be a time to spend with family and for whom Christmas may not be a time for relaxation. 
And if you are reading this and are one of those army of workers who will be working over the festive period, on behalf of the whole borough could I say Thank you. Thank you for all you do, not just at Christmas but throughout the year.
However you are celebrating, and wherever you are celebrating, I hope you have a very merry Christmas and a Happy New Year.
Updated: 22 December 2021