Richmond Literature Festival set to mark thirtieth season
Date: 19 October 2021
Author: Cllr John Coombs
Title: Spokesperson for Arts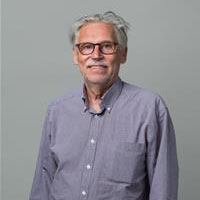 This year marks the thirtieth season of the Richmond upon Thames Literary Festival, which means, after I googled it, the Pearl anniversary. It is fitting that this year the Festival has been able to reinvent itself and offer a programme which embraces the most important contemporary issues.
It is a pleasure to see the festival resume from Friday 5 to Sunday 21 of November at venues across the borough under this year's theme 'Breaking Ground'. Our libraries and arts services have joined with many local organisations in a partnership enriching the programme with a diversity of ideas and events.
As the last eighteen months have shown there has been a huge upheaval in the way we live, but there has also been innovation across the globe. This poses questions of how we can work towards a world which is more sustainable; more inclusive and more equal?
With the pandemic continuing we may need to think differently, and this year's festival gathers together pioneering writers, visionary change-makers and our own local communities. Together we will investigate some of the most important issues of our time from the climate emergency to social inequality.
Here are just some of the pearls from the season:
The festival's launch: 'This is how we come back stronger' - a panel of some of the UK's prominent writers including Kate Mosse, Sara Collons and Juliet Jaques discussing how to shape the world we want in the aftermath of crisis
Monique Roffrey 2020 Costa Book of the Year winner 'The Mermaid of Black Conch' in conversation with Courttia Newland about exploring contemporary issues through literary fiction
Steve Richards, one of our foremost political journalists, 'The Prime Ministers we never had' his recently published book which sheds new light on some of the most compelling characters in British public life
Environmentalist and former Director of Friends of the Earth, Jonathan Porritt CBE joins Dr. Alice Bell to explore the collective action we can take to avert runaway climate change as part of a focused weekend (6 to 7 November) to coincide with COP26 conference and the Borough's climate week
A timely event with award winning journalist and broadcaster Sathnam Sanghera who discusses his book 'Empireland' with Professor Corrine Fowler, author of The National Trust's report on its historic houses links to empire
Tickets for these, and many other pearls of the festival can be obtained from the Richmond Literature Festival website.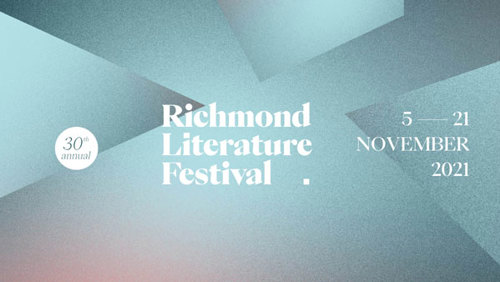 Updated: 24 November 2021