Tenants' Champion update and Safeguarding Adults Week
Date: 16 November 2021
Author: Cllr Alan Juriansz
Title: Tenants' Champion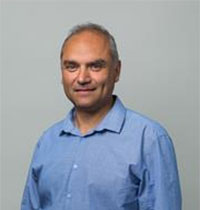 Richmond Council's Tenants' Champion has over the last ten years become an important source of support for tenants in social housing in the borough where they are having problems resolving issues with their Housing Association Landlords.
As the Council doesn't have any housing stock of its own all social housing is provided by a wide variety of Housing Associations which means the council needs to work closely with them to provide good quality housing for those in need.
Two of the main issues we are asked to help with are repairs which haven't been completed in a reasonable time and people seeking transfers usually to larger properties because of overcrowding. We help to make sure the housing associations are fulfilling their obligations as landlords and where failures have occurred try to work with them to identify what has gone wrong and how it can be rectified so it is less likely to happen in future.
The third main area is antisocial behaviour, this can have devastating consequences for the neighbours of the perpetrators who may also be suffering from health issues which are made much worse by the actions of their neighbours. However, sometimes it can also be an indication that the perpetrator is a vulnerable adult who also needs support. There is a duty on us all to raise a safeguarding concern if we think someone could be a danger to themselves or others and make a referral to social services. It is essential to ensure vulnerable adults receive appropriate protection, support and or treatment for issues that they may have.
In my role as Tenants' Champion, I regularly attend the Community Multi Agency Risk Assessment Conference which draws together all the different agencies involved in dealing with these complex cases. By working together and sharing information a coordinated approach can be achieved with the best possible chance of a long-term resolution.
National Safeguarding Adults Week
National Safeguarding Adults Week commences on 15 November.
During this week the Housing and Regeneration Department are hosting a learning event for all staff to raise awareness of the importance of safeguarding adults. Lead by a Housing Policy Officer the event will be two-fold.
The first half will discuss what safeguarding adults is, the importance of safeguarding, how to recognise abuse and how to react.
The second half will be hosted by our colleagues in Adult Social Services and will focus on how to make a referral and what a good referral looks like. The individual may well not realise they have a problem so encouraging them to engage with the support that is available is the first step.
The event has time set aside to speak specifically about hoarding, to build awareness around this complex psychological disorder as it is particularly pertinent to the attendees as housing officers.
Updated: 21 December 2021