Fairtrade Fortnight is upon us again!
Date: 22 February 2022
Author: Cllr. Suzette Nicholson
Title: Deputy Mayor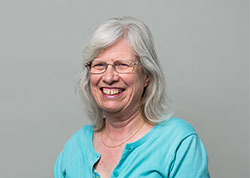 Fairtrade Fortnight takes place from 21 February to 6 March. There have been Fairtrade motions put at Council Meetings since 2005, the latest being in 2019. These have received cross-party support. As an important consumer and opinion leader we are pleased that the Council actively supports the concept of Fairtrade in the Borough through its partnerships and purchasing power. Although the Fairtrade steering group is always urging it to do more.
This year Fairtrade are putting on a virtual Fairtrade Festival, with the theme of, Choose the World You Want. If you go to fairtrade.org.uk you can sign up to various events. Examples of events include Fairtrade and Climate Change, Fairtrade Fashion and Fairtrade Wine. These events are all free.
Locally there is an in-person event at St. Mary's University, on Friday 25 February, in the Waldegrave Drawing Room between 10.30am and 11.30am. It is titled, Meet our Fairtrade Suppliers. It includes some Fairtrade refreshments.
As well as attending these events (as time allows), the Fairtrade Steering Group has decided to think about, Living Fairtrade for a Day. This inspiration comes from a challenge on the Fairtrade web-site. It has certainly made us think, about what we eat, drink and what we wear.
But why bother buying Fairtrade?
Firstly, Fairtrade changes the way trade works as it supports and protects growers. The farmers receive an appropriate payment for work that covers the cost of production, makes sure there is a fair minimum price paid for the goods and an extra amount of money to spend on what their communities need. So, workers receive a fair wage and safe conditions to work in plus this extra amount of money, the Fairtrade premium. This can be put into business or community projects of their choice. Provision for today and for the future.
Secondly, Fairtrade and climate change are something as a group we are keen to find out more about and how it affects growers and consumers. Fairtrade funds can help build resilience to climate change. A fun-way of finding out about Climate Justice is taking the special quiz on the Fairtrade web-site.
Thirdly, Fairtrade items can now be found in many supermarkets or online. Our group will be visiting shops and restaurants in the borough during the spring and summer finding out where Fairtrade goods or services can be bought.
So, look for the Fairtrade logo/mark. This is a registered certification label for products sources from producers in countries where all the ingredients are Fairtrade but now there are two logos, one where all of the ingredients are Fairtrade and another, Fairtrade Sourced ingredients (FSI) where at least one named ingredient on the label is from a Fairtrade source.
So, consume your Fairtrade bananas, coffee and chocolate with a clear conscience and enjoy the taste!