Get involved and show your support for #itsnotok
Date: 1 February 2022
Author: Cllr Ben Khosa
Title: White Ribbon Accreditation Champion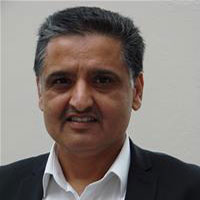 Add your voice to thousands of people across the UK saying #itsnotok this Sexual Abuse & Sexual Violence Awareness Week.
You can join the conversation on social media using #itsnotok and follow @itsnotok2022. You can even add Facebook cover and Twitter banner to your profile to show your support for this movement.
Perhaps in the future you may want to think about organising your own event. Check out the suggestions for events or read about past events for inspiration. This year will most likely consist of virtual events but hopefully we can all get creative.
You can participate in social media conversations and involve your local media and community. Email info@sexualabuseandsexualviolenceawarenessweek.org for more information on how to get involved.
Linked closely to this awareness week is Richmond Council's extensive works involved with recently attaining the White Ribbon Accreditation status.
As a result of this we have enabled training of around 200 teachers with issues to do with harassment/stalking of teachers and students. 
A number of people have volunteered to act as White Ribbon Champions and they will in turn encourage others to take part including the pledge 'never to commit, condone or stay silent about gender-based violence to women and young girls'.
The Council has a very ambitious White Ribbon Agenda to include:
Further training for school and college teaching staff
Outreach support for rape and abuse survivors
A community forum (involving a range of organisations and communities) to enable communities to inform and develop solutions to tackle all forms of violence against women and girls
Tackling public safety, working with local businesses, training staff to recognise and respond to harassment
Following a successful White Ribbons Torch Walk in December it's now planned to hold similar walks through every ward in the borough in the coming months and years to raise awareness.
Do take part whenever and however you can and let's together change behaviours and cultures within our society such that it's not considered cool to harm and take advantage of those who may be vulnerable or to look the other way when you may witness such issues but to call them out. 
It's time to show the World that modern masculinity stands for respect for women and young girls and encouraging others to do so too and not to look the other way but call out such behaviour for what it is and it is of course an abhorrent crime.