Work Match Employment Brokerage Services
Date: 17 May 2022
Author: Simon Boorman
Title: Business Engagement and Employment Officer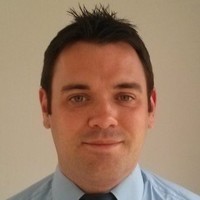 With so much growth and positive change occurring in the Borough of Richmond, the Work Match team are reflecting on a successful year but, critically, seeking to highlight our offering to employers and residents looking for their next opportunity.
Work Match is a council service designed to support local businesses to recruit residents into attractive new jobs. We operate in the boroughs of Richmond, Wandsworth, and Kingston.
To summarise our approach supporting local candidates to secure the jobs they want, we'd like to share a short case study with you from Richmond resident William:
"I learned about Work Match during my Jobseekers meeting as Simon happened to be available, so I was referred to him for a chat. He quickly picked up on what I was looking to do, web development, and gave me some great advice during that meeting and set up future sessions. Together, we created an action plan and he helped me improve my understanding of what a company looks for in a candidate and how to tailor my CV and cover letter to stand out. He also went above and beyond in reaching out to local businesses and, within a week, had set up an interview for me. Thanks to him, I feel more confident in my search and feel I can go to him for more specific advice and industry related questions compared to Reeds and my Jobseekers counsellor."
If you are a Richmond resident looking for a new role you can register with Work Match.
You can find a list of our current jobs and training.
If you are a local business who would like to advertise your vacancies and access local talent you can get in touch with Work Match.