Have your say on improvements to Cambridge Gardens
13 November 2023
As part of Richmond Council's continued commitment to improving parks and open spaces, the Parks team are developing Cambridge Gardens as a Friendly Park for All.
Working with Mencap, we have come up with proposed improvements to Cambridge Gardens that would make the gardens more accessible for those with disabilities. 
We are seeking the views of local residents and those with disabilities about the proposals in an online consultation which closes on Sunday 10 December 2023.
If you require a paper copy of the questionnaire or have any other queries, please contact the Parks team at parks@richmond.gov.uk or on 020 8891 1411.
View more information about the proposal.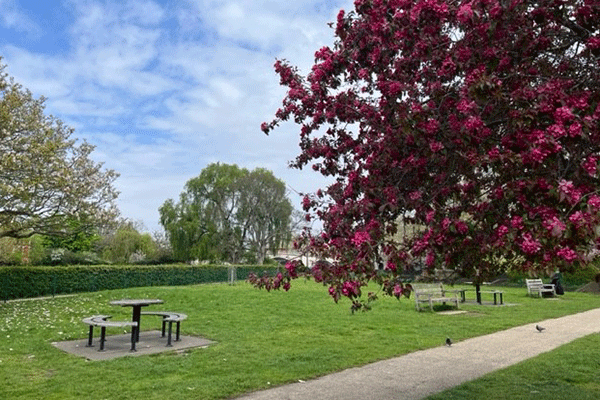 Updated: 13 November 2023