Richmond Council increases highways maintenance by over a third
16 November 2023
Richmond Council is investing more than ever to keep its roads and pavements in good condition. Over £5 million has been allocated this year to permanently repair potholes and resurface parts of its road network. 
Cllr Alexander Ehmann, Chair of the Council's Transport and Air Quality Committee, said: "Investing in our roads and pavements is a critical priority for this Council – it's an essential part to making our public highways and footways safe for all to use. Resources for highways maintenance have always been finite, so I am delighted that through good financial management we have been able prioritise an additional £1.4million for our maintenance budget this year – that is increasing our budget by nearly 40%.
"Our residents want to know that we are managing their Council Tax wisely during a cost-of-living crisis and investing it in improvements to the borough that matter to them.
"We know that while residents will welcome essential repairs, roadworks in the Richmond upon Thames can cause frustrations. Many of these are out of our control – emergency works and critical infrastructure upgrades for utilities companies including Thames Water and Cadent Gas, as well as work on the Transport for London network that passes through our borough. Council officers work hard to manage the wider network to reduce the impact as much as possible, but I also want to reassure residents that as a Council we continue to lobby other organisations and hold them to account on delivering the work to the standard our residents deserve." 
The Council's total budget for highways maintenance is £5.17 million. This overall figure is made up of revenue, capital funding and the external funding.
The Council continues to work with its contractors to explore innovative ways to working, such as expanding the use of thermal repair equipment.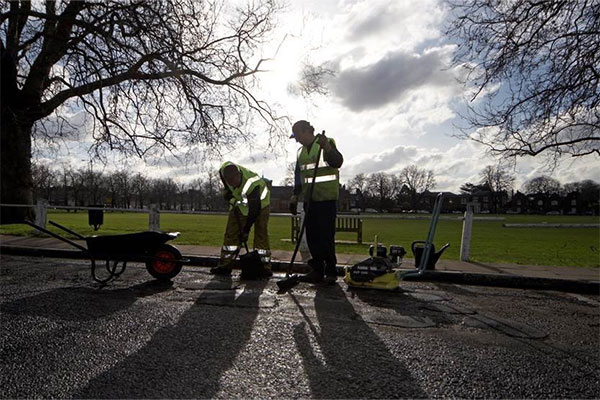 Updated: 16 November 2023