East Sheen looks forwards…
Date: 6 April 2021
Author: Jacquie Duncan
Title: East Sheen Village Rep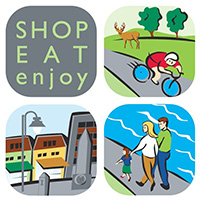 As we cautiously begin to put the long months of lockdown behind us and East Sheen businesses prepare to welcome the community and visitors back, we take a look at how the area is faring and offer an insight into some of what is in store for you.
To gloss over the fact that it has been an incredibly challenging time would be very wrong. Sadly, there are businesses that simply won't be reopening and whose loss will be keenly felt. There are others whose futures are in the balance and many who have worked tirelessly and used every means possible to stay in business, with teamwork, websites, mailing lists, Instagram and home deliveries assuming greater importance than ever, according to many businesses, including A Party Palace.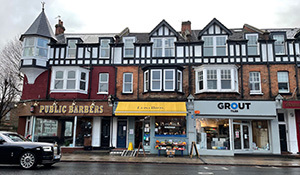 We are, we believe, lucky in overall terms. Compared to some high streets, East Sheen's is in good shape – new businesses are arriving and there are signs of life in some empty units. There is also a great deal of local love and support – and 'keeping it local' will be critical in the months ahead. If you live in or visit SW14 and choose to shop here, you really will be making a difference to dedicated local, independent business owners.
East Sheen's location between Richmond Park and the Thames makes it a great place to live and to visit. There is a wide range of lovely independents and parking is easy if you do come by car in free time-limited bays, with a Richmond Card or up to ninety minutes free in the centrally located Waitrose car park.
There is a lot of energy from business owners in the air ahead of April 12. Much loved American restaurant, Pickle & Rye, is preparing to move to new, larger premises, Lebanese restaurant, Grilandia, is due to open here and existing businesses are putting their backs into ensuring that they have everything that they need in place to keep customers safe. Some, such as long-established lingerie shop, Sheen Uncovered are sprucing their premises up so that they look their very best for a fresh start.
The local community particularly seems to appreciate two things – businesses that offer something different and businesses that offer a great customer service. Take, for example, Robert Neil, a family-run hair salon that has been here for no less than 49 years. Whilst the past 12 months have been the most challenging time in the salon's history, they have prioritised their young staff's financial and mental wellbeing and made changes over the past year.
Damien Sarfaty told us, "We've worked really hard to build our social media presence and have run live events on Facebook, competitions and giveaways and posted haircare tips, to keep in touch with our clients. We have exciting plans ahead for our 50th anniversary, too, and will be launching a loyalty VIP club, new services and product lines. Most of all, though, we can't wait to welcome our clients back through the doors – we've missed them."
Along the high street and on Sheen Lane, there have been some new business openings during lockdown, including L+ Architects and Upper Rich. Caffe, a husband and wife run crêperie and café. Lockdown also brought SW14 its own Farmers Market, Farmford & Co., each Friday and Saturday on Sheen Lane (Pig & Whistle car park). These are all votes of confidence in the area.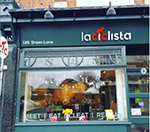 On Sheen Lane, La Ciclista – which opened just over six months before lockdown – is another business with a difference. This cycling hub is a café with on-site bike parking that rapidly became a destination for locals as well as the many walkers, rowers, runners and riders who pass by en route to the river or park. During lockdown they moved to takeaway-only but they are excited to be able to fully resume the business of fuelling and hydrating locals and visitors as soon as the roadmap allows.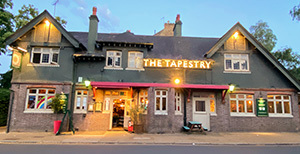 In Mortlake, The Tapestry has been a great example of 'pivoting' to provide groceries, takeaway and social media reminders each week. Right now, they are focusing on how to open safely and keep their business running. Owners, brother and sister team, Jackson and Lucia are enthusiastic, hardworking and determined and are refurbishing their garden and looking at new ideas, such as picnic bags for outdoor occasions, how to help customers with parties at home and how to make the most of their newly delivered cargo bike.
"There will be good times again," says Jackson, "even if that might be in a different way to before. We came to appreciate in lockdown the importance of a balance between work, lifestyle and family priorities, so we will make changes around that, but it doesn't make us less determined to give our customers the best."
The same goes for all of SW14's businesses – come and check them out soon!