Date: Tuesday 12 January 2021
Author: Gianluca Failla – Spectra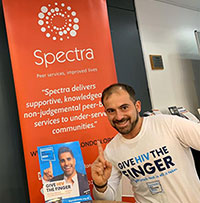 This week (Thursday 14 January 2021) we are supporting National STIQ Day.
STIQ Day it is a great opportunity to get people thinking about their sexual health and encourage more people to get regular sexual health checks.
It comes at a time in which this very important part of our health, has been affected by the current COVID-19 pandemic, with many disruptions to services and less accessibility to sexual health clinics or community testing.
While life may be paused, for many, sex is not.
Unfortunately, no one likes to think they have caught a sexually transmitted infection (STI) but a test is the only way to be sure and break the transmission chain.
The reason why this year STIQ Day takes place on 14 January, is because many common STIs can take two weeks to be detectable. If your festive season included unprotected sex, then you should be thinking about getting tested now. In addition, it will be Valentine's day in a month and the best way to enjoy the day is knowing that you are infection free and will not be putting someone else's sexual health in danger.
STI rates are rising each year in the UK, regardless of age groups, number of partners or sexuality. Unfortunately, just one sexual encounter could have put you at risk of catching an STI.
Even if you feel perfectly healthy you could still be carrying something.
The only way to keep control on this important part of our health is getting routinely tested, and if infections are found, the earlier they are tested and treated, the less chance there is of long-term damage being caused.
Testing for STI is quick and easy, and sexual health checks should be a normal part of our life, as sex is. It's a quick, simple process that not only puts your mind at rest but could protect your fertility or even save your life or that of your partner.
Spectra is offering an opportunity to order a home test kit to enable you to test yourself at home, and we provide assisted Zoom testing for users who require it.
In addition to that, we will be holding a Zoom live event about sexual health on the National STIQ Day, so please feel free to join us if you have any questions. Join us on Thursday 14 January 2021, from 12 to 2pm.
Make the most of this year's STIQ Day and start the New Year by starting the year prioritising your health and getting yourself tested!
More details on the services Spectra can offer, can be found at Free Sexual Health Support - Spectra.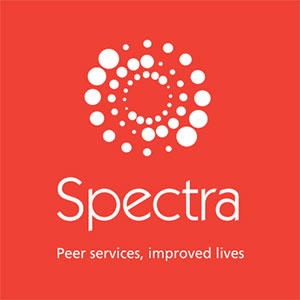 Updated: 09 November 2021