Richmond Rugby Community Support
Date: Tuesday 23 March 2021
Author: Dom Palacio
Title: Head of Community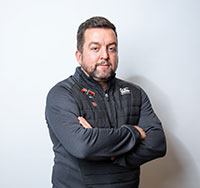 Throughout the COVID-19 pandemic, Richmond Rugby have been extremely busy helping those in need in our local community. During the first lockdown, we collected and redistributed non-perishable food. Over the school holidays we provided vulnerable children with a daily cooked meal, and most recently we delivered our highly successful tech for student's project.
Tech Project
The project had one goal, to help bridge the digital divide found throughout our community and to support local students and their families with their education. Initially, the club set up a tech collection point at the Athletic Ground on Saturday's and then later in Chiswick. The donated laptops and tablets were then sent to project partner Veritas Digital Services to be professionally wiped clean and refurbished before being distributed to local schools by club volunteers. From January to early March 2021, the project received more than 1,000 donations of second-hand tech, with the refurbished devices delivered to over 50 local schools throughout our borough.
Exciting times ahead – Helping local children bounce back from lockdown
Over the Easter holidays we are hosting the first of the council's FUEL activity camps for children who would normally receive a free school meal. These will operate from 10.30am to 2.30pm every day of the holidays at the Richmond Athletic Ground.
With schools back open for all students and lockdown restrictions easing, we have a schedule of free activities for local children. On Monday's, Wednesday's and Friday's over the summer term we are delivering a Youth Club from 4 to 6pm at the Athletic Ground. This is open to secondary school children who can come and take part in some fun multi-sport activities such as, football, cricket and touch rugby. We also have gaming consoles which are available to use and table tennis. Or if they prefer, they can do homework.
On Tuesday's and Friday's, we are hosting free fitness sessions at the club, delivered by our community coaches and open to all secondary school children.
To book your child/children on any of the above club programmes visit Club-hub website. 
Local School Engagement
The club is also excited to restart our rugby training sessions with nine different local primary schools. The sessions take place before and after school and will resume from the end of April. Barnes Primary School, Orleans Primary School, The Vineyard School, Chase Bridge Primary Schools, St Mary's C of E Primary School – Twickenham, and Kew Riverside Primary School, are just a few of the schools that we work with.
Learn more about Richmond's community work.
For further information or to get involved please contact Dom Palacio via email communitydept@richmondfc.co.uk
The Richmond Rugby Community Programme is delivered and overseen by club partner Community Group. 
Photo credit: DANTE K PHOTO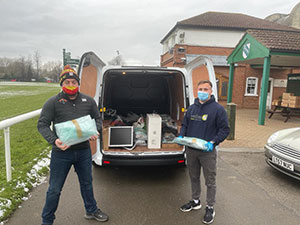 Updated: 09 November 2021