Two important days shine a light on the impact of COVID-19 on mental wellbeing
Date: 7 September 2021
Author: Val Farmer
Title: Chief Executive at Richmond Borough Mind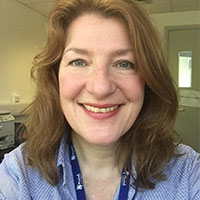 This pandemic has had a devastating impact on mental wellbeing and two days in September shine a light on this fact.
Youth Mental Health Day - 7 September
Numerous studies have shown that young people's mental health has suffered during successive lockdowns. Not being able to attend school or college, missing friends and feeling isolated at home has led to increased depression and anxiety. RB Mind offers youth peer mentoring, general and specialist mental health workshops for young people, parents and schools where young people learn how to better manage their mental health going forward. 
World Suicide Prevention Day - 10 September
COVID-19 has added economic insecurity and physical health issues to an already deepening mental health crisis in our communities and, as a consequence, thoughts of suicide and self-harm are more prevalent than ever. We are here to offer help to anyone who is experiencing a mental health crisis. People can access support through our Helpline and Wellbeing Centre. Our Journey Recovery Hubs provide evening and weekend crisis support to prevent escalation, reduce isolation, increase self-management, and develop safety plans by drawing on strengths, resilience, and coping mechanisms.
If you are experiencing problems with your mental wellbeing, remember you are not alone.
You can call Richmond Borough Mind on 020 3137 9590:
Monday – Friday: 11am to 8:30pm
Saturday – Sunday: 2 to 5pm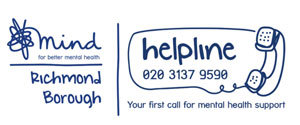 You can find more information on RB Mind's website.
RB Mind's e-newsletter, Mindful Memo, provides the latest news and updates to services.
Resources
Updated: 30 November 2021