It's time to make carers visible, valued and supported
Date: 7 June 2022
Author: Sara Challice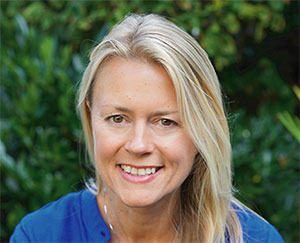 Sara Challice is the award-winning author of the book 'Who Cares?', helping carers boost their mental and physical wellbeing. She has also given many talks to carers through local and national charities, and businesses supporting carers in the workplace.
After her husband became disabled with a brain tumour, Sara gave up her career to care for him full time for 13 years. Even though she enjoyed running and good health, due to the stress and burden of caring for him she fell ill for months - sadly the best part of 70% of carers fall ill from the stress of caring. Sara then discovered strategies and insight in which to look after herself and enjoy life, even whilst caring.
Carers usually learn the hard way - on their own. But in realising that there is a better way, she started to write her book and course to share her wisdom with others - and it's been making a great impact. "Life is not about abstaining and enduring, it is still about enjoying your life, especially if you are a carer," says Sara.
"Carers are our unsung heroes, but because they are getting on with caring behind closed doors, often for years – they are often invisible. But carers are a true inspiration. It takes hard work, dedication and love to continue to look after a loved one. We need to value our carers and all that they do. They need more support, including respite, which was a big one for me. I needed a break, and in doing so, it not only helped me rest and recoup, but in feeling better, I was able to make better decisions for all – which then included myself."
It is also time we raise the value of care. Not only does caring give loved ones a better quality of life, but it can often extend their longevity for years.
Learn more about the course that is already empowering carers and improving their lives, and read the first chapter of the book, Who Cares?, for free.