Finding work through Richmond Work Match
Date: 22 March 2023
Author: Simon Boorman
Title: Business Engagement and Employment Officer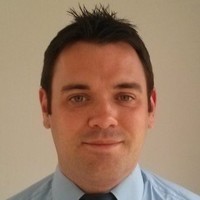 Work Match is a Council-run service, offering employment support, advice and guidance to hundreds of residents in Richmond upon Thames.
Since October 2020, we have helped 133 residents into employment and supported more than 480 residents to complete employment-focussed training. Over the past year, we've also helped hundreds of local businesses advertise vacancies exclusive to residents.
We would like to share the story of Joanne, the 100th resident to find a job through Richmond Work Match.
Joanne had worked for the same company for 32 years and had a rewarding, varied career, but was made redundant during the pandemic. She spotted an advert for Work Match on Facebook and felt that the support being offered would be ideal. Following her redundancy, Joanne was suffering from low confidence and wasn't sure what kind of job she wanted.
Joanne had excellent experience and skills, but required support creating a CV, having worked for the same company for many years. William from Work Match supported her to create a CV reflecting Joanne's strengths. He helped to identify her transferrable skills, so that these could be highlighted effectively.
In addition, William introduced Joanne to LifeLong Learning. She completed the mentoring course and developed a wide network of peers who have supported and encouraged her throughout her job search. Joanne specifically mentioned the quality of her Lifelong Learning tutors, Donna, and Samantha.
To identify a suitable role, Joanne was assigned to my caseload. Joanne said of her initial appointment with Richmond Work Match:
"Simon from Work Match was enthusiastic and encouraging. We had a chat, talked about my CV, and spoke about what it was I wanted to do. Simon was brilliant, he really understood what I was about - what my skills and talents were."
I suggested Joanne apply for an admissions job in a college, to utilise her extensive management and customer service experience. I supported her application and subsequent interview preparation, and kept in regular contact and suggested other vacancies as they came through.
Whilst waiting to hear back from the other jobs, a vacancy for an Office Manager at Connaught FactsLine Ltd came up. I had a strong relationship with the employer and Joanne was immediately selected for interview on my recommendation. She was successful in the interview and was offered the job.
When asked about her new role, Joanne said:
"This was fantastic news and such a relief to get back into full-time permanent employment, as I had only been doing casual work over the previous year. I am now seven weeks into the role and I'm very happy, comfortable, and enjoying the varied days. I have been made to feel welcome and already feel part of the team."
Joanne was also asked if she would recommend Work Match to other Richmond residents:
"Absolutely, I would not have found the job I am now in without their help and support."
If you are a Richmond resident looking for a new role you can register with Work Match.
You can find a list of our current jobs and training.
If you are a local business who would like to advertise your vacancies and access local talent you can get in touch with Work Match.