Richmond Council and the Metropolitan Police Service are inviting residents to sign up to a new crime and community safety information system called OWL (Online Watch Link).
About OWL
The OWL messaging service is a crime and community safety information system that will help Richmond residents stay safe. OWL sends you information about crimes in your area direct from local police and council officers.
By signing up to OWL, you'll receive news about local issues to you e.g burglaries, rogue traders and other incidents direct to your inbox. You will also receive crime prevention advice from our Police partners. The emails will be relevant to you because we're able to send updates and appeals for information on a road-by-road basis.
During the current COVID-19 pandemic we are using OWL to distribute the following:
Policing updates
Council Community Safety updates
Coronavirus advice
Alerts on coronavirus-related scams
Crime prevention advice
Domestic abuse information
The system is already operating in many other London boroughs including Ealing, Hounslow and Harrow.
Join OWL today. The more residents signed up, the better our crime prevention advice and information will be shared amongst neighbours and communities.
OWL is supported by the Richmond Safer Neighbourhood Board. Your details will be kept secure and in accordance with GDPR legislation.
Privacy
The OWL system is fully compliant with GDPR requirements.
For more information please read Richmond Council's corporate privacy policy.
Introductory video
Inspector Rebecca Robinson
OWL sample messages
You can view some of our OWL sample messages below.
Sample message 1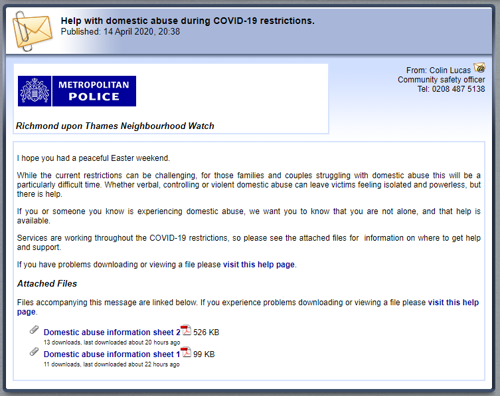 Sample message 2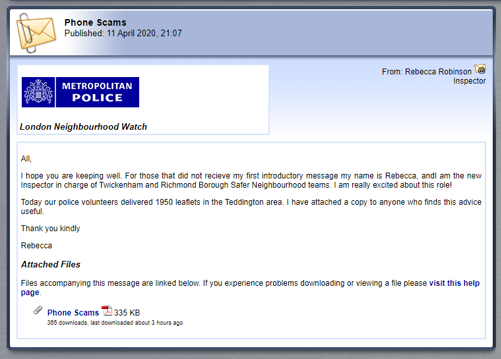 Sample message 3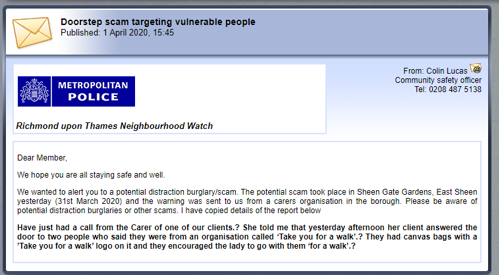 Sample message 4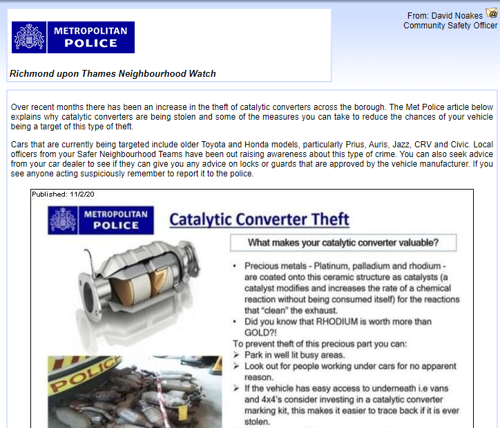 Updated: 01 September 2022