AfC website downtime
Children's services in Richmond are delivered by Achieving for Children (AfC). Some links in this section go to the AfCinfo website. This will be down for scheduled maintenance from Monday 27 September until Monday 4 October. During this time you will be redirected to a page with contact details for AfC teams and links to frequently used forms.
Richmond is now part of Adopt London South (ALS), a new regionalised adoption agency formed as part of the government's plans to improve adoption services for children and adopters. ALS is made up of Richmond, Sutton, Merton, Kingston, Croydon, Wandsworth, Lewisham, Lambeth and Southwark.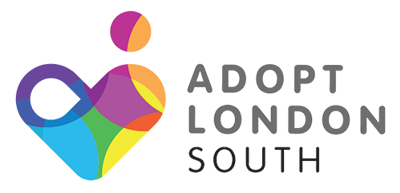 Adopt London South
We are delighted to be able to pool our experience and resources to provide an outstanding new service for prospective adopters, as well as families affected by adoption and those wishing to learn more about their adoption history now they are an adult.
Contact
For information about how to adopt, please call 020 7525 1746 or email adoptionALS@southwark.gov.uk.
For all post-adoption support enquiries, please call 020 7525 4491 or email postadoptionsupportALS@southwark.gov.uk.
For letterbox contact, email letterbox_enquiriesALS@southwark.gov.uk.
If you are a social work professional wishing to discuss family finding, please call 020 7525 1748 or email enquiriesALS@southwark.gov.uk.
Updated: 22 September 2020