Diamond Jubilee Gardens
The Embankment, Twickenham, TW1 3DU Map
Overlooking Twickenham Embankment this site was a former open air swimming pool and some of the features have been retained as part of its heritage.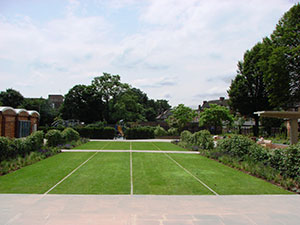 About the park
The gardens are a popular location for community events.
Facilities include:
Visiting the park
Diamond Jubilee Gardens are accessible at all times. The nearest train station is Twickenham, and the area is also served by bus routes 33, 110, 290, 490, H22, R68, R70, 267, 281, 290 and 681.