Murray Park
Kneller Road, Whitton, TW2 7DY Map
Murray Park contains some fine forest trees donated by the Duke of Argyle, who also donated many rare trees from this site to the newly formed Kew Gardens in the mid 18th century.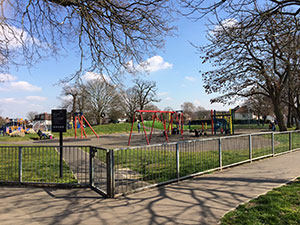 About the park
The park has a children's playground, mini skate park and plenty of open space for ball games.
Friends of Murray Park
If you would like to become involved in the park or find out about the projects Friends of Murray Park are working on, then please visit Murray Park website.
Contact details:
Visiting the park
Murray Park is accessible at all times. The nearest station is Hounslow and the area is served by bus routes H22 and 481.