Disability sports and inclusive activities (RISE)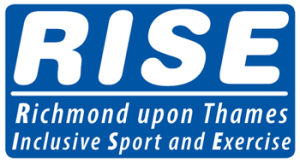 COVID-19: Sports update - March 2021
Following Government guidance, our Sport and Fitness Centres (including pools) are now beginning a phased reopening.
We are currently following the Government's 'Roadmap' for the reopening of our services.
Booking system unavailable
On Sunday 16 May, the LBRUT Sports App, online booking portal and phone lines will be unavailable due to system maintenance. Bookings will reopen at 8am on Monday 17 May. We apologise for any inconvenience.
Promoting sports and exercise for disabled people of all ages.
Updated: 30 November 2020