The TCS Mini London Marathon 2022 took place on Saturday 1 October 2022. A team of 33 athletes took to the streets of London to represent Richmond in the Borough Challenge. 
The 2.6km course stretches from Temple Place to the Mall. The event comprised entrants from the nine regions of England, Scotland, Northern Ireland and Wales, and included teams from all London Boroughs.
Our athletes achieved a great set of team results: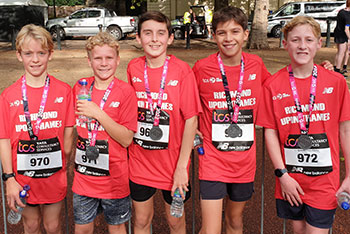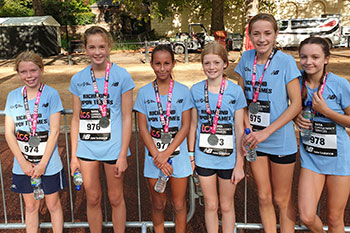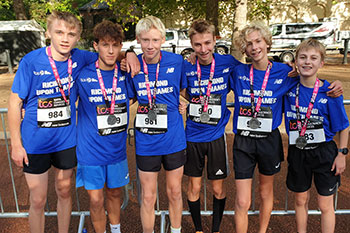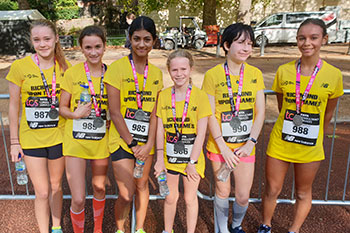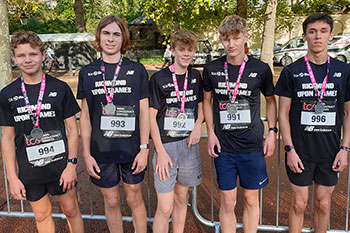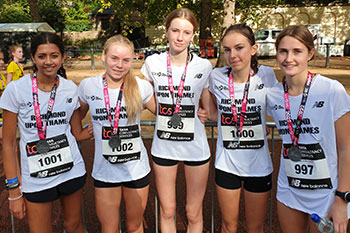 2023 Marathon
The TCS Mini London Marathon 2023 will take place on Saturday 22 April 2023 over the last 2.6km of the London Marathon Course.

If you are aged between 11 and 17 years, live or go to school in the borough and would like to take part in the TCS Mini London Marathon along part of the TCS London Marathon course then you can apply to be part of our team.
Age categories
The age categories for the TCS Mini London Marathon 2023 are:
Under 13 - born between 1 September 2009 and 22 April 2012
Under 15 - born between 1 September 2007 and 31 August 2009
Under 17 - born between 1 September 2005 and 31 August 2007
Joining the team
To apply to join our team you will need to:
Complete a 5k parkrun event* between Saturday 7 January and Saturday 11 March 2023. We will take your fastest time between and including these two dates. You should register to complete a parkrun

no later than the 6pm the Friday before you want to run

Complete the Richmond Mini Marathon online form (available in November 2022)
* There are four parkruns in the borough: Bushy Park, Crane Park, Old Deer Park and Richmond Park. Events take place every Saturday at 9am. Please note that all under 11s must be within arm's reach of a parent, guardian or other designated adult of the parents' choice at parkrun5k events. This is a parkrun insurance requirement and local event teams have the authority to remove the results of juniors who persistently flout this non-negotiable rule. Please do not forget to bring your barcode with you as we cannot accept times that are not official registered with the correct barcode.
The Sports Development Team will select the six fastest male and six female athletes in each category to represent Richmond on Saturday 22 April 2023. We will contact qualifying athletes by email after the qualifying period.