London Youth Games is Europe's largest annual youth sporting event where the 33 London boroughs compete against each other in over 30 different sports, including sports for young people with disabilities.
Sign up to Games Cross Country
This year's Cross Country competition is at Parliament Hill on Saturday 18 November 2023.
To trial for Team Richmond's Squad submit the online form and complete a Park Run between 1 September and 4 November 2023.
The 12 fastest runners for each category will be selected to represent Team Richmond.
Apply for cross country trials
Team Richmond finish second in 2023 London Youth Games
Team Richmond are proud to have finished second in the 2023 London Youth Games, narrowly missing out on first place by 7 points.
All teams performed admirably. Our star performers were the Kayak Sprint Team and Girls Basketball who took home gold. There were silver medals for our Archery, Judo Boys and Girls Athletics. As well as these, Cross Country boys and girls, Para Swimming Girls, Athletics Boys and Judo Girls all finished in bronze position.
View all results from the London Youth Games.
Richmond are Nike X London Youth Games Virtual Cross Country winners!
Congratulations to all runners who took part in the Virtual Cross country for Richmond in December 2020. Richmond had over 500 runners take part in the competition and are proud winners of the virtual competition.
Previous results
London Youth Games 2019
Team Richmond finished in fourth place overall in the London Youth Games 2019. Full report to follow.
View past results from recently held events.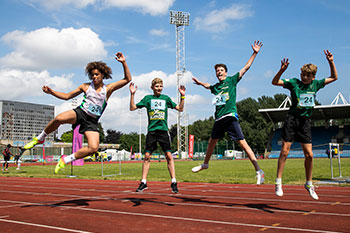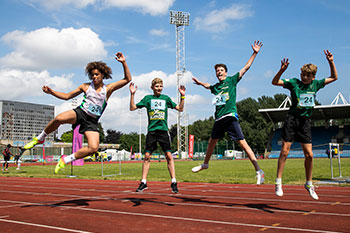 Contact
For more about London Youth Games events, contact us by:
Our office opening hours are Monday to Friday, 9am to 5pm.
Sign up to our Sport in Richmond Newsletter
Updated: 29 September 2023