My Richmond
Local services and information specific to your property.
View your ward and councillors details, information on parking, waste and recycling, planning, building control history and more.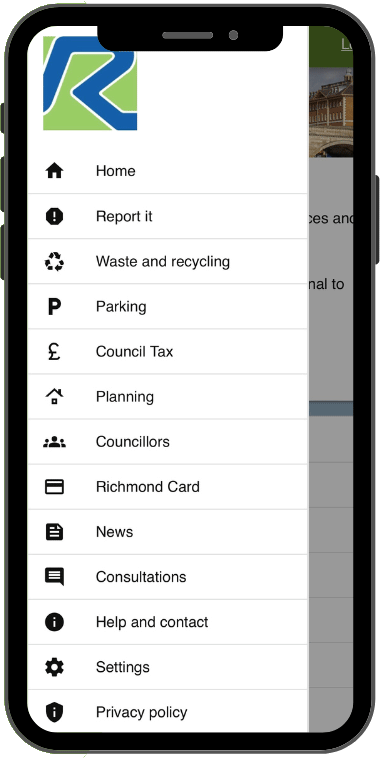 My Richmond App
Local information tailored to you
Use the new My Richmond App to view personalised service information and easily report any issues.