Help with heating bills this winter
Date: Tuesday 14 January 2020
Author: Councillor Robin Brown
Title: Finance and Resources Lead Member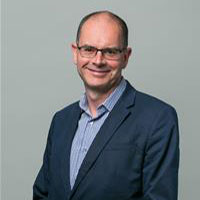 Do you know what it feels like to live in a cold house? Maybe the boiler has broken down at the wrong time of year and you've had to endure a short period of huddling round a fan heater and wearing hats and gloves around the home.
Living in a cold house for an extended period of time is not only uncomfortable and depressing, it's dangerous. Pneumonia can be a killer. Heart disease and other circulatory problems can be made worse. Every year in the UK there are more deaths than average during the winter and around 10% of these 'excess deaths' are thought to be directly related to fuel poverty - not having enough money to heat the home properly.
If you - or someone you know - are in this situation then there is help out there. Please make use of these local and national sources of support through the winter period and don't put your health at risk.
The Council's Local Assistance Scheme can make fuel grants of up to £85 per household for those on a low income including pensioners. You can apply for this even if you are getting help from other sources. Our website has details, or pick up a form from your library.
The government runs the winter fuel payment scheme for pensioners. This provides £100 to £300 assistance depending on circumstances. It is available to everyone who qualifies regardless of means. Find out more at GOV.UK/winter-fuel-payment.
The government will also provide an extra Cold Weather Payment if the temperature is below freezing for seven days in a row. This is an extra £25 for each period of seven days and is available to those on certain benefits. Worth remembering when there's a cold snap. Find out more at GOV.UK/cold-weather-payment.
Charities can also help and in particular the Hampton Fund will support families and individuals on a low income with grants to cover electricity and gas costs. They provide benefit in the areas of Hampton, Hampton Hill, Hampton Wick, Teddington, Twickenham and Whitton.
Finally the Council helps to fund Citizens Advice who can advise people who are worried about their finances. Their service is free, confidential and impartial. They aim to empower people to resolve their problems and change their lives for the better. Please do talk to them if you are finding it hard to cope. Visit the Citizens Advice Richmond website for more information.
I wish everyone in the borough a happy, healthy and warm 2020.