It's never too late to quit smoking and make health gains
Date: 12 October 2021
Author: Cllr Piers Allen
Title: Chair of the Adult Social Services, Health and Housing Services Committee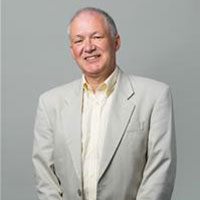 Even some 40 years later, I can still remember the look of severe disappointment on my father's face when I came home for the weekend and nonchalantly (or so I thought) lit up a cigarette.
Disappointment and disapproval because he was worried I was taking up a habit he'd been trying to quit for some 40 years of his life – like many of his generation, he'd taken up smoking during war service and had not been able to give up the habit, even though he knew all the health reasons why he should.
Just a few months later, after being diagnosed with coronary artery disease and told he must stop smoking to survive the wait and recovery from cardiac bypass surgery, he did quit by sheer willpower. But it was hard, even with the incentive of being better able to survive an increasingly life-limiting condition.
Our current generation of smokers don't have to rely on just willpower and confirmation of a life-threatening health condition to quit smoking - they now have access through Stop Smoking Services to a personal quit plan, stop smoking aids to manage nicotine cravings and other tobacco withdrawal problems.
Stoptober is an annual campaign by Public Health England and the NHS that encourages thousands of people to stop smoking during October and beyond.
And to help quit smoking this Stoptober there is even a quit smoking app, offering a 28-day stop smoking challenge and support aid, in the knowledge that if you can make it 28 days smoke-free, you are 5 times more likely to quit for good.
After one year of stopping smoking, evidence shows your chances of a heart attack are halved compared with a smoker's. It certainly gave my Dad the chance to benefit from cardiac bypass graft surgery, but if he'd quit earlier in his life he (and we his family) may have missed more of the heartache of ill health.
Last year, the Richmond Stop Smoking Service supported 127 people to help them stop smoking. One local resident, Philly from Twickenham stopped smoking two years ago this coming November with the help of the service and has shared her inspirational experience: indeed, so impressed was her daughter that she followed her mother's example and has been 12 months free of smoking.
Richmond Council's free Stop Smoking Service offers help, advice and access to stop smoking medications to all smokers who live or work in Richmond upon Thames. Using the service makes you four times more likely to stop smoking for good. You will have access to a Smoking Cessation Advisor who will offer you regular support and information and a personal quit plan Contact stopsmokingteam@richmond.gov.uk or call the 24-hour helpline 0800 011 4558.
Willpower alone may be enough to complete the Stoptober challenge, but the Stop Smoking Service offers dedicated support that will help you kick the habit for good and embrace a healthier life. I certainly wish it had been around for my Dad to quit smoking earlier in his life and reap more of the health benefits. For all those who do take up the challenge this Stoptober, there is the prospect of doing one of the best things you'll ever do for your health. And it's never too late to quit.