Lead Member for Housing, Cllr Jim Millard, gives an update on recent Housing initiatives
Date: 17 March 2022
Author: Cllr Jim Millard
Title: Lead Member for Housing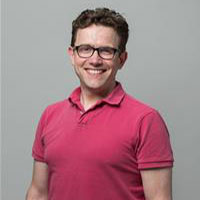 This borough is a great place to live and its popularity is reflected in the high cost of renting or buying a home here. That comes with challenges for us as a society and it's in everyone's interests for us to do what we can to make sure local people on lower incomes - including many key workers and younger and older residents - are able to stay living here as circumstances change throughout their lives, as part of a thriving and diverse community.
Ensuring the availability of genuinely affordable homes for those on lower incomes is also vital if we are to continue our success in preventing homelessness. We don't have many of the larger 'brownfield' development opportunities that other London boroughs do, so we have to be resourceful. Using council land and supporting smaller 'infill' developments on existing housing association sites, we've created an unprecedented pipeline of affordable homes to be built in future years. For example, Richmond Housing Partnership is due to complete a development of nine modular homes at Edgar Road by July this year, and the proposal for 16 affordable homes at Elleray Hall was granted permission at Planning Committee earlier this month. In addition to building this vital pipeline, we continue to develop other innovative approaches to improve the supply of affordable homes.
The Council Buys Back
I am pleased to say that the Adult Social Services, Health and Housing committee (ASSHHC) recently approved an ambitious new Council acquisitions programme to 'buy back' homes that have previously found their way into the private market under the 'Right to Buy' scheme.
The initial phase of this scheme would see the Council investing in the purchase of up to 30 homes in the borough over the next financial year. As we are a non-stock holding Council and therefore not a registered housing provider, we would then lease these homes to Richmond Housing Partnership to manage for residents in the borough, in this case with 100% nomination rights from the Council's housing waiting lists. This scheme will be made possible with the contribution of a grant from the GLA and is subject to agreement with the GLA and RHP.
Support for Downsizers
Another important approach we're taking is to ramp up our support for housing association tenants who are 'under-occupying' to help them downsize to a smaller home if they wish to do so. We understand that some residents may wish to stay in the home they've lived in for many years and will always respect that choice. But at the same time, we know that many residents in this situation would like to benefit from the chance to be nearer to family and support networks in a more manageable home better suited to their needs. We want to provide incentives and support to help them make that move successfully with the benefit that this frees up a larger property for a family in need.
To increase awareness, we recently worked with our housing association partners to invite all these residents to a Downsizing Community Conversation, hosted online. We heard from a resident who had successfully downsized about her experiences and were able to let residents know about the help and support we are offering via our 'Sponsored Moves' scheme, including £2,500 per bedroom given up, up to a maximum of £7,500, plus payment of removal costs, first choice of new build properties and many other helpful incentives and support.
It was also a chance for us to hear about any obstacles those residents felt were preventing them from making the move and hear suggestions as to how we could further improve the scheme. Ideas we were given included providing estate agent-style information and photos of properties to help residents make a more informed decision on whether they're interested in a property before making a trip to visit it.
<>We will follow this community conversation up with a survey sent to all those who couldn't make it to the live event, to get their views and suggestions. We will then work together with our housing association partners to look at how we can implement these suggestions to help as many people as possible to find a new home that suits their needs.
For out more about moving or downsizing.
End Benefit Prejudice
We are working with Citizens' Advice Richmond to campaign against benefit prejudice. We want to raise awareness amongst private landlords that it is discriminatory and illegal to refuse to consider an applicant just because they are in receipt of benefits.
The campaign aims to dispel myths and to change the attitudes of local letting agents, as well as educating renters about their rights. Many landlords and letting agents simply refuse to deal with renters who receive benefits, but others put up artificial barriers – such as unreasonably high deposits or unnecessary guarantor requirements – which renters on low incomes cannot meet.
With the effects of the pandemic and the rising cost of living, it's more important than ever that people are not unfairly locked out of the local private rented market. Find out more information about the End Benefit Prejudice Campaign.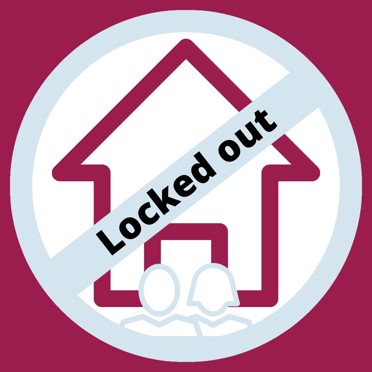 Community Ambassador Project
As well as taking steps to improve access to affordable housing, we're also committed to ensuring that existing residents have the right opportunities to engage with their landlord. Improving engagement with social housing residents and building stronger communities is a central priority for us as a Council. Building on the foundations laid with the Social Housing Resident Participation Charter for Richmond upon Thames, agreed with housing association partners last year, we have now started working together to roll out the first phase of the Community Ambassador Project, a new volunteer programme helping connect residents to their housing association landlord and bring about positive social and physical change to the area.
Creating the role of Community Ambassadors is a way for Richmond Council to support and encourage social housing residents to connect with the Council and their housing association landlords on issues that are meaningful to them and to improve the quality of engagement in Richmond.
The Council has now appointed a Community Ambassador Project Co-ordinator and the first cohort of Community Ambassadors are undertaking induction training with TPAS and the Training Academy. I look forward to meeting them all at a reception this week and supporting them to bring about the changes they want to see.
Get involved and find our more about becoming a Community Ambassador.