Hatherop Park
Hatherop Road, Hampton, TW12 2RQ Map
This large park is popular with many users. Children of all ages are well catered for in terms of play facilities and sports are played throughout the year.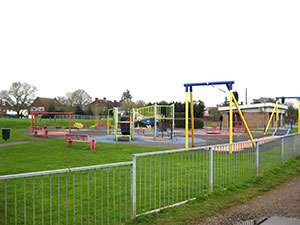 About the park
Towards the back end of the park is a conservation area which provides vantage points across the nearby reservoirs that are popular with bird watchers and are connected with Oak Avenue Nature Reserve.
Facilities include:
Changing rooms
Two junior football pitches
One full sized football pitch
Play equipment for under 13s, as well as older children
Visiting the park
Hatherop Park is accessible at all times. The nearest train station is Hampton, and the area is also served by the bus route R70.