Calling all women: Be Brave, Be Bold, Change the World!
Release Date: 05 February 2020
A conference aimed at inspiring women to be brave, bold and change the world is being organised next month – with a host of inspiring business women presenting their journey to success.
The conference is organised by Richmond Council and will be opened by the Mayor of Richmond upon Thames – Cllr Nancy Baldwin. The host for the event is Soraya Lavery, cofounder of local business 'StartUp Richmond'. Soraya is a specialist in the SME business sector. She has over 20-year's experience and co-manages a company that has helped over 30,000 people.
The event will see presentations from Shavata Singh (founder of Brow Expert). Shavata has over 30 years' experience and is a recognised leader in the beauty industry, an inspiring female boss and a very savvy entrepreneur, who was well ahead of her game when she launched The Brow Studio back in 2004. In addition, there will be presentations from Helen Roberts (StartUp Richmond) co-founder of the business support programme and Jeanette Kruger – from ZABRA, a charity that aims to collect and donate underwear to women who need it.
There will also be a panel discussion with:
Bryony Farmer: Founder of Precious Stars (eco-friendly menstrual products) who was diagnosed with Lyme Disease when she was 15
Naomi Greatorex: Creator of Heath Protection Solutions (Heath Insurance advisors)
Samanta Bullock: London Fashion Week Model with a difference
The event is on 5 March at 10am to 2pm at PayPal in Richmond and a buffet lunch is provided. Pre-booking is required. Those without tickets will be unable to attend on the day.
Cllr Nancy Baldwin, Mayor of Richmond upon Thames, said:
"We are thrilled to welcome such amazing female role models to our borough - to hear how they have triumphed in their chosen careers and kept going amid struggles they encountered along the way. International Women's Day is all about inspiration and aspiration. We hope young women and girls will come away feeling inspired and realise that they can achieve success and climb to great heights too".
Read more information and book your ticket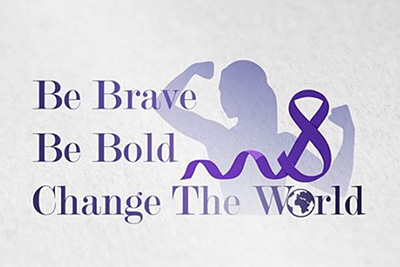 Notes for editors
If you are a journalist and would like further information about this press release, contact Elinor Firth on 020 8487 5159.
Reference: P038/20