Council Leader gives HIV the finger
Release Date: 29 November 2019
The Leader of Richmond Council has taken a HIV test on camera, in an effort to encourage more local people to test for the virus.
In the lead up to World Aids Day, Cllr Gareth Roberts, took the simple finger-prick blood test to demonstrate how quick it is to have the test – with results delivered within 20 minutes.
See the video of Cllr Roberts having the test
Around one in eight people with HIV still don't know they are infected. In Richmond, with a range of different testing methods, including a simple, quick and accurate finger prick, it is easy to get tested.
Richmond's HIV figures are lower than the London average, but are still considered high, with a rate of 2.45 per 1,000 adults aged 15 years or above. Approximately, 287 Richmond residents were newly infected with HIV in 2018.
Richmond Council wants to see rates of undiagnosed and late diagnosed HIV reduced.
Cllr Gareth Roberts, Leader of Richmond Council, said:
"We commission Spectra London to deliver confidential HIV testing clinics in locations across the borough, encourage people to get tested and to promote awareness, as well as understanding, of this condition. The advances in medical science over recent years make early diagnosis all the more important, not just for the person concerned who can receive treatment, but their family as well.
"The test is simple, quick and relatively painless. That is why I am happy to help mark World AIDS Day by undertaking this test. I encourage others to give HIV the finger and get tested….today!"
World AIDS Day, which has been running every December since 1988, is dedicated to raising awareness of HIV and AIDS. In the UK alone, around 85,000 people are living with HIV and over 6,500 are diagnosed every year.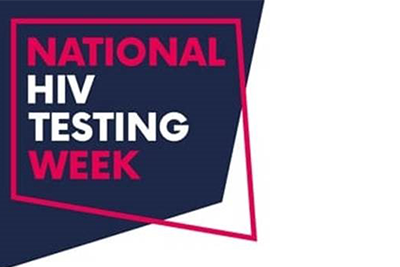 Notes for editors
If you are a journalist and would like further information about this press release, contact Elinor Firth on 020 8487 5159.
Reference: P396/19
Updated: 02 December 2020