RISE to the challenge and have your say on future sports programme
Release Date: 06 November 2019
Residents are invited to have their say on the Council's programme of inclusive sport and exercise, aimed at making fitness activities accessible to all.
RISE (Richmond upon Thames Inclusive Sport and Exercise) was launched in 2008. The programme aims to highlight the wide range of inclusive and disability-specific sports available in the borough.
The programme is for young people and adults and currently includes activities such as:
Football
Junior dance
Multisport (including basketball, cricket, hockey and tennis)
Swimming
Trampolining
Wheel chair basketball
All activities are adapted for all abilities.
In order to help shape the future programme, the Council is keen to find out more about what young people and adults want. This includes those who regularly take part in sporting activity, and importantly those who do not.
Feedback will help inform RISE from 2020 onwards.
Cllr J F Burford, Sports Spokesperson for Richmond Council, said:
"Making sure that we have a sporting programme that is accessible for all residents, young and old, no matter what their ability is important to Richmond Council.
"Every year hundreds of residents take part in one of our many RISE activities. However, we want to make sure that in the future many more can take part.
"Inactive people are missing out on a wealth of physical and mental health benefits. Many disabled people want to be active but can be put off by things such as a lack of opportunities and the right support.
"Our aim is that all residents have more opportunities to be active for life."
Have your say on the below:
The deadline for feedback is Monday 9 December 2019.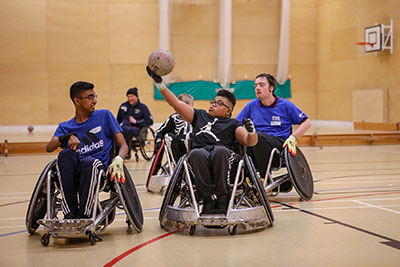 Notes for editors
If you are a journalist and would like further information about this press release, contact Elinor Firth on 020 8487 5159.
Reference: P371/19
Updated: 02 December 2020