New fund launched to help youth mental health charities in 2020
Release Date: 03 February 2020
Youth Mental Health charities will be the first to benefit from a new fund, that has been launched to give the community an opportunity to donate to local organisations who make a difference to the lives of vulnerable people in the borough.
The Richmond upon Thames Voluntary Fund is a charitable trust that has been set up to collect donations from residents for specific vulnerable groups, where there is a need for additional funding for help and support.  
The Fund is chaired by Gillian Norton OBE DL, former Chief Executive of Richmond Council. She is now the Chair of St George's University Hospitals NHS Foundation Trust and Representative Deputy Lieutenant for Richmond upon Thames. Other Trustees include the Leader of the Council (Cllr Gareth Roberts), and the Leaders of the opposition groups (Cllr Paul Hodgins and Cllr Richard Bennett).
Every year the Voluntary Fund will select which vulnerable group it intends to support. Residents will then be invited to donate towards local charities that work hard to offer support in this area of need.
The Fund launched on Monday 3 February, at the start of Children's Mental Health Week, to mark the selected charity beneficiaries for 2020 - Twickenham based charity Off the Record and Richmond Mind.
Off The Record provides the only free drop-in counselling, information and sexual health service for young people aged 11–24 living, working or studying in the borough of Richmond. In making a donation to the Richmond Voluntary Fund, you could provide the following help and support to Off The Record:
£55 a young person could have a crisis counselling session
£500 a young person could have a full counselling programme with an experienced counsellor
£1,000 18 young people in crisis could have immediate support with an experienced counsellor
Richmond Borough Mind is a registered charity (No. 1146297) which provides a range of services to support people with low to moderate, through to severe and enduring mental health needs. Their aim is to ensure that all individuals impacted by mental ill health, and their carers, can live their best life possible, to promote hope and recovery for all.
In making a donation you could provide the following help and support to young people:
£29 could provide a weekly place on an after-school support programme
£105 could provide five 1:1 youth peer mentor sessions
£120 could provide a school assembly and year group workshops on mental health support.
£1,740 could provide a six-week, peer mentor led programme for ten young people
Residents living in Band G and H properties have been written to directly by the Trust, asking them if they would like to voluntarily donate. Other residents can also make donations online.
Gillian Norton OBE DL, Chair of the Richmond Voluntary Fund, said:
"Mental health is a major concern for young people in the UK. Mental health disorders are responsible for the largest burden of disease in England, Richmond is not immune to this. It is estimated that 4,700 local young people struggle with their mental health."
"Every day more and more young people are seeking help. These are our children, our grandchildren, our neighbours and friends. The evidence shows, if young people don't get the help they need when they are young, there are huge ramifications in later life."
"With the help of residents donations, we will be able to assist local charities in supporting even more young people."
Cllr Robin Brown, Trustee for the Richmond Voluntary Fund, said:
"The Council and other partners invest thousands of pounds every year in our voluntary sector, enabling them to provide vital mental health support to vulnerable young people. However, the demand for services is on the rise and our voluntary sector is stretched, as are NHS Child and Adolescent Mental Health services."
"I would like to be in a position for the Council to give more funding. However, the Government has slashed our budget by over £40m. We simply cannot."
"The Richmond upon Thames Voluntary Fund will enable residents to help us try and bridge the gap. I urge residents to dig deep."
Deborah from Off The Record, said:
"Young people can be knocked sideways by life events, but shame and pressure to cope often prevents them asking for help. Off The Record provides the only free confidential walk-in place to talk, which can be a life-saver in these situations. Early counselling not only helps young people get back on track, but can prevent years of mental health difficulties which often undermine education and relationships, and at worst may lead to a suicidal crisis."
"Our counselling service is reliant on income raised from grants, and community fundraising. Young people's need for counselling has never been greater, so all donations are vital to help us continue providing emotional support to young people across Richmond borough."
Karen from Richmond Mind, added:
"Recent research by Mind reveals three in five (59%) secondary school pupils have either experienced mental health problems themselves or are close to someone who has.  Information like this is not news to us here at Richmond Borough Mind, particularly as we have the third highest rate of hospital admissions for self-harm, and a third of our 16-19 year-olds already have a diagnosed mental health condition."
"This additional funding will allow us to build on our current work supporting children and young people, delivering a range of wellbeing and resilience workshops to equip individuals with the tools, skills and knowledge to look after their own, and others', emotional health."
For more information, or to donate, visit Richmond upon Thames Voluntary Fund.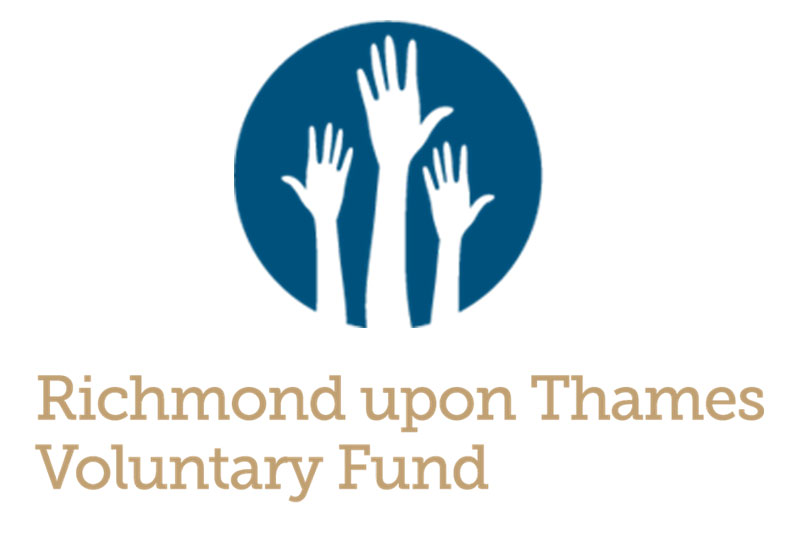 Notes for editors
If you are a journalist and would like further information about this press release, contact Elinor Firth on 020 8487 5159.
Reference: P035/20