New Religious Education syllabus agreed upon
Release Date: 07 February 2020
The 2020 Agreed Syllabus for Religious Education in the borough has been published.
The syllabus recognises the diversity of beliefs and cultures within the borough, as well as those who have no particular faith. It promotes the belief that children should share in and respect each other's views and understand the importance that faith holds for many. It recognises that whilst the major religions and their traditions are taught, other beliefs such as Humanism are now an integral part of the lives of many in the borough and beyond.
By law, Religious Education must be taught in schools, however Religious Education is not part of the National Curriculum and is instead a local responsibility. The Standing Advisory Council of Religious Education (SACRE) oversees Religious Education in the borough.
Cllr Penelope Frost, Chair of the Education and Children's Services Committee and Chair of SACRE, said:
"I am delighted to introduce the amended syllabus for Religious Education in the borough. As before, this syllabus is not designed to be a scheme of work but a starting point for schools to reflect their pupils' beliefs and thoughts, as well as encouraging discussion through thought-provoking questions to promote understanding and cohesion of others' points of view.
"We know from feedback that teachers and others find that this approach to our Religious Education curriculum offers the flexibility to explore various aspects of our lives, together with respect for the difference in our beliefs and opportunities to reflect on the similarities. It also recognises the importance of learning about, and learning from, religions and other belief systems.
"Our coming together in conference to revise the Religious Education curriculum has been both challenging and stimulating. I would like to thank all those on SACRE who have worked so hard to renew this syllabus and hope that it will continue to be a valuable tool for our teachers."
Find out more information on the syllabus.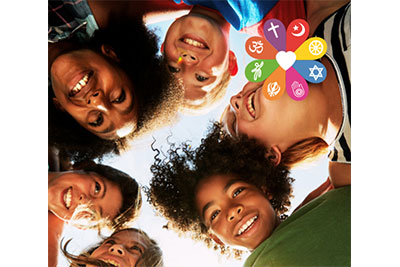 Notes for editors
If you are a journalist and would like further information about this press release, contact Fenna Maynard on 020 8487 5182.
Reference: P041/20