National survey places Richmond top in outer London for quality of life for vulnerable residents
Release Date: 05 November 2019
Richmond upon Thames is rated number one in London when it comes to adult social care service users having a good quality of life related to the social care service they receive; according to results from a national survey.
Members of the Council's Adult Social Services, Health and Housing Committee will hear later this week (7 November) the results of a review carried out through the Adult Social Care Outcomes Framework (ASCOF). ASCOF measures how well care and support services achieve the outcomes that matter most to people, across all Councils in England. Their report shows that residents in Richmond upon Thames who access social care support have noted an improvement in several key areas on the previous year and have excellent results compared to other London Councils.
Particularly, 79% of service users feel that they have control over their daily lives, this is partly due to the high level of direct payments the Council provides, which gives people choice and control in their daily life. In addition, 65% are satisfied with the care and support they receive (up 4% on 2017/18), and a staggering 90% said that the services they receive make them feel safe and secure; the best result in London.
The review also highlighted the excellent performance of the service to support people with learning disabilities into employment.
Cllr Piers Allen, Chair of the Adult Social Services, Health and Housing Committee, said:
"These results are a terrific demonstration of our commitment to improving the lives of the most vulnerable in the borough.
"It is about putting people first. Providing the necessary support and involvement to enable residents to make decisions about what is right for them. Putting them in charge of their own lives. It is a priority that we continue to keep people in their own home and not place in care home unless absolutely necessary.
"Whilst these results are good, we are certainly not complacent. The survey did highlight areas for improvement. We will continually strive to improve the services provided to residents and it is important that people know about them."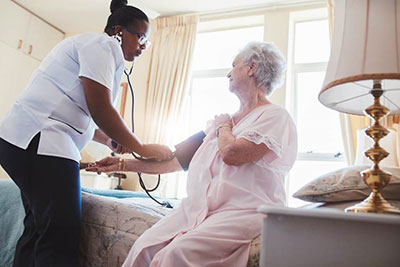 Notes for editors
If you are a journalist and would like further information about this press release, contact Elinor Firth on 020 8487 5159.
Reference: P367/19
Updated: 02 December 2020