Seminar in preventing domestic homicide announced
Release Date: 09 October 2019
Professionals and those who work with residents who are or have been victims of domestic violence are invited to come and hear from two of the UK's leading experts in the area.
The Richmond Community Safety Partnership, in partnership with Wandsworth Community Safety Partnership, have organised the training as part of a project to update the borough's Violence Against Women and Girls Strategy. The Strategy seeks to tackle domestic violence and abuse, sexual violence, female genital mutilation, so-called 'honour-based' violence, forced marriage and stalking and harassment.
The seminar, on Friday 8 November from 9.30am to 3pm at Wandsworth Civic Suite in Wandsworth, will see presentations from Frank Mullane MBE, who established the Advocacy After Fatal Domestic Abuse which supports reviews into domestic homicide and specialist peer support. He set up the organisation five years after the murder of his sister nephew William.
He will be joined by Jane Monckton Smith, a forensic criminologist, specialising in homicide, stalking and coercive control. Jane currently teaches at the University of Gloucestershire and is focused on forensic and criminal investigation and issues in public protection.
At the seminar, attendees will have the opportunity to hear from the guest speakers and have the opportunity to reflect on recognising domestic abuse and the learning from Homicide Reviews.
Any professionals interested in attending can RSVP on Eventbrite.
Cllr Gareth Roberts, Leader of Richmond Council, said:
"Domestic abuse shatters lives and we are determined to ensure that victims always have the support they need to ensure their safety and the safety of any children.
"The Council and local organisations have been working extremely hard to tackle the issues of domestic violence. And part of this is providing training and support for organisations across the borough that supports victims or those who need training to be able to identify what domestic violence looks like.
"This training session will help us learn from the best, allowing us to scrutinise our own plans and ways of working, ensuring that we can keep all residents safe."
Find out more information about attending the seminar on Eventbrite.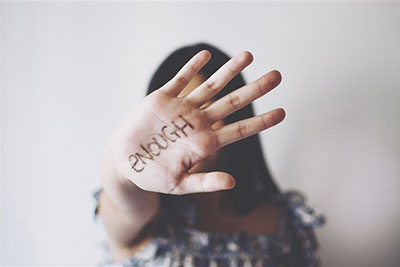 Notes for editors
If you are a journalist and would like further information about this press release, contact Elinor Firth on 020 8487 5159.
Reference: P325/19
Updated: 02 December 2020