A study of Victorian Richmond from the Local Studies collection.
Take a walk down Victorian Hill Street. Hill Street forms the backbone of Richmond and links the town with the bridge and hill.
A walk down Hill Street uses the records from 1851 to 1900, with extracts from the resources in Richmond Libraries Local Studies Collection. You can find out how to trace the history of a property or area by using these resources.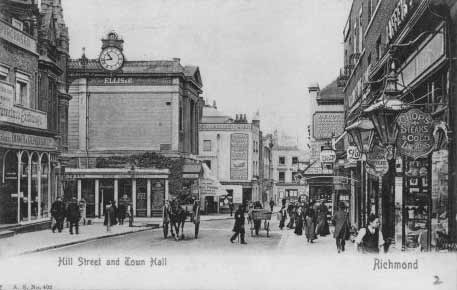 Resources
Further information
For more information about the Hill Street collection or the resources maintained by the Local Studies Team, please email localstudies@richmond.gov.uk
Updated: 03 February 2020