Leader of the Council - Thank you for making Richmond upon Thames the best place to live!
Date: 17 March 2022
Author: Cllr Gareth Roberts
Title: Leader of the Council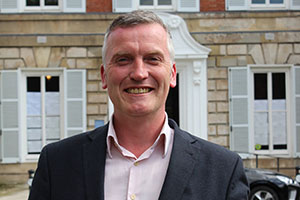 At this time of year, we set the Council's new budget and it's a time when we can reflect on all the incredible things we have been able to achieve with support from you, the people who live and work in Richmond upon Thames, to make this borough fairer, safer and greener for everyone.
I want to share some of the highlights of the past year here, but also to remind you that there are many other ways you can get involved in supporting your local community, environment and our most vulnerable residents.
In 2021, with your support we:
Worked with the NHS to double-vaccinate over 70% of residents
Secured £20 million Government to meet our Special Educational Needs and Disabilities funding gap over the next five years
Supported 1,331 people to live independently in their homes
Allocated £2 million to improve the look of the borough and its high streets
Planted over 500 trees
Supported over 3,600 children with free school meals
Supported 800 start-up and early-stage growth businesses
Reached over 1,000 people with Richmond Climate Week events
Made 13 School Streets permanent
Were rated one of the top in the country for adult social care services
And we received good or outstanding Ofsted ratings for all our secondary schools, and a good rating for our children's services.
You can find out more about how we will use Council Tax in 2022 in this video.
We have so much on our agenda for the next year - please make sure you keep up to date with news on this webpage, or via our weekly e-newsletter, podcast, YouTube and our Twitter, Facebook and Instagram.
We are supporting the Richmond Voluntary Fund's third annual appeal, raising money for local youth mental health and wellbeing charities. With your help, the last two appeals have a raised a total of over £200,000 and we hope we can smash that target this year.
Richmond upon Thames has an outstanding voluntary sector – they really are the life blood of the borough and we couldn't do what we do without them. If you would like to get involved and volunteer with a local group, please visit Richmond CVS to register your interest.
We will be driving forward our response to the Climate Emergency, continuing to work closely with those people doing great work in our communities and supporting everyone to play their part and make a difference. To keep updated with everything to do with the local climate emergency response, please sign up to our climate change mailing list.
We will continue to listen to what you have to say about the place you live, through our Community Conversation programme. On issues including COVID, community safety and the future of our high streets, we have listened to your feedback and moved forward with many of your ideas. You can sign-up to receive updates on our events.
This year is the Queen's Platinum Jubilee and there will be plenty going on across the borough to celebrate – I encourage you to apply to host a street party, to see if you could run a community event with support from our Jubilee grant scheme or even plant a tree for the Queen's Green Canopy. Find out more about what is planned in this short video.
And of course we'll continue to provide the services that make Richmond upon Thames a great place to live. Whether it's our gyms and pools, our libraries or galleries, our green and blue spaces or all the amazing local shops, hospitality and entertainment you can find through Visit Richmond - it's all here for you and I encourage you to enjoy it!